Voice actor Susan Bu has seen quite a few roles over the years and is also a voice director on projects ranging from Transformers, to Teenage Mutant Ninja Turtles and more

The Transformers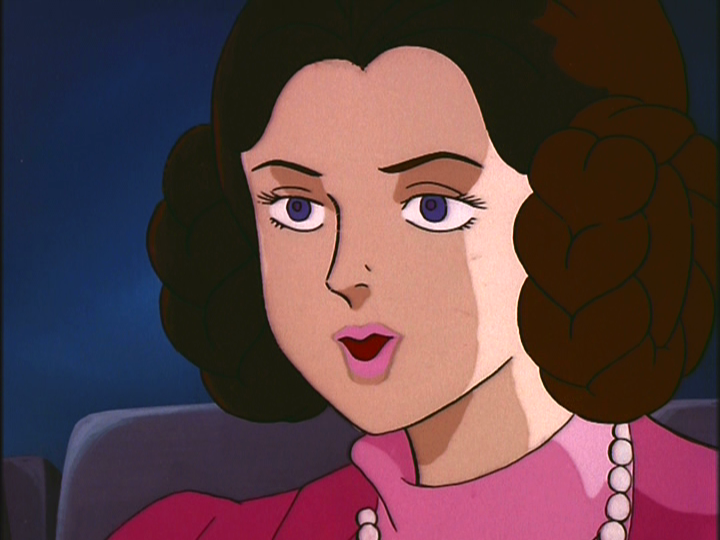 Beast Wars
Transformers Animated
Other roles
Granny Smurf from The Smurfs
Buttons from My Little Pony
Voice direction includes:
Beast Wars
Beast Machines
Transformers Animated
Transformers Prime ("Darkness Rising, Part 1" through "Speed Metal" only)
1987 and 2003 Teenage Mutant Ninja Turtles 
Men in Black: The Series
Godzilla: The Series 
Extreme Ghostbusters
Additional Voices credits:
Television 
Aaahh!!! Real Monsters 
Captain Planet and the Planeteers 
Chip 'n Dale Rescue Rangers 
Droopy, Master Detective
DuckTales 
Extreme Ghostbusters 
Fantastic Max 
Filmation's Ghostbusters 
G.I. Joe: A Real American Hero
Galaxy High 
Gravedale High 
Invasion America 
Jackie Chan Adventures 
James Bond Jr. 
Jin Jin and the Panda Patrol 
Lazer Tag Academy 
Madeline 
Monchichis 
New Kids on the Block 
Richie Rich 
The Completely Mental Misadventures of Ed Grimley 
The Dukes 
The Flintstone Kids 
The Incredible Hulk 
The Jetsons (1985)
The Land Before Time 
The Little Rascals 
The Magic School Bus
The New Adventures of Zorro
The New Yogi Bear Show 
The Scooby & Scrappy-Doo/Puppy Hour 
Tom & Jerry Kids 
Toxic Crusaders 
Where on Earth Is Carmen Sandiego? 
Yogi's Treasure Hunt 
Zorro 
Film
Cars 
Clifford's Really Big Movie 
Finding Nemo 
well there you go, not one of the biggest entries and I am sorry it has been awhile but until next time transform and role out.